This aircraft, serial #2016, model 206B, was manufactured by BELL, & is owned by DOUBLE M HELICOPTERS INC, (4486 Highway 6 South
MANDAN, ND 58554, (701) 226-6868).
About DOUBLE M HELICOPTERS INC:
Owned by30 year veteran of the US Army, Monte R. Myers, who attended flight school in 1986, graduating as an Honor Graduate and given the Rank of Warrant Officer One. He attained the capstone rank of CW5 in his current assignment as the NDARNG State Standardization Instructor Pilot. He has held various positions such as Aviation Life Support Equipment Officer, Safety Officer and Instrument Flight Examiner. During the course of over 11,000 accident free flight hours, he became qualified in 9 different helicopters.

Photos & video footage by John Wathen – click to enlarge:
Photo #1: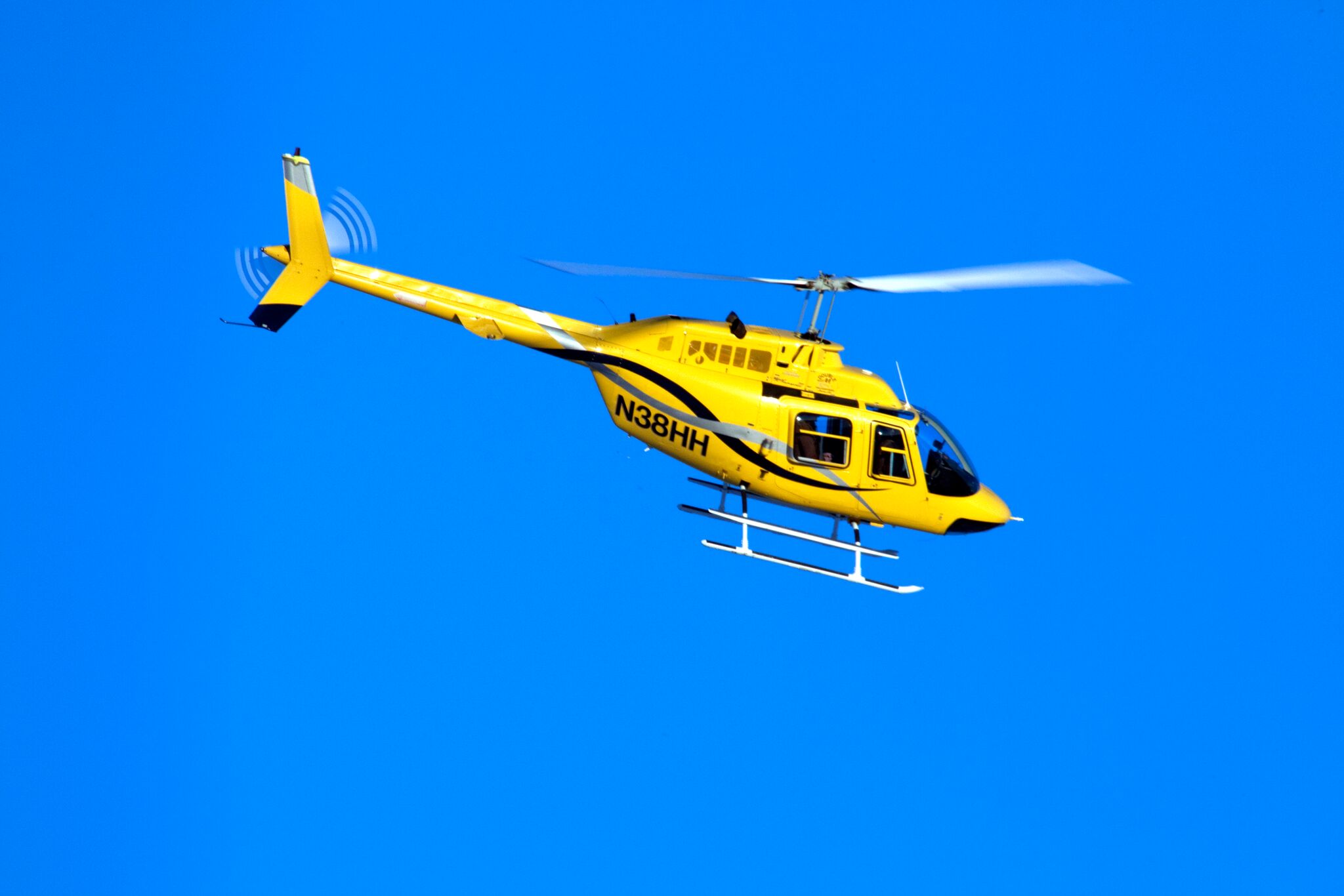 Photo #2:
This next photo is from the famous impromptu Last Child's Camp, unofficially founded by de facto leader for the camp Chase Iron Eyes: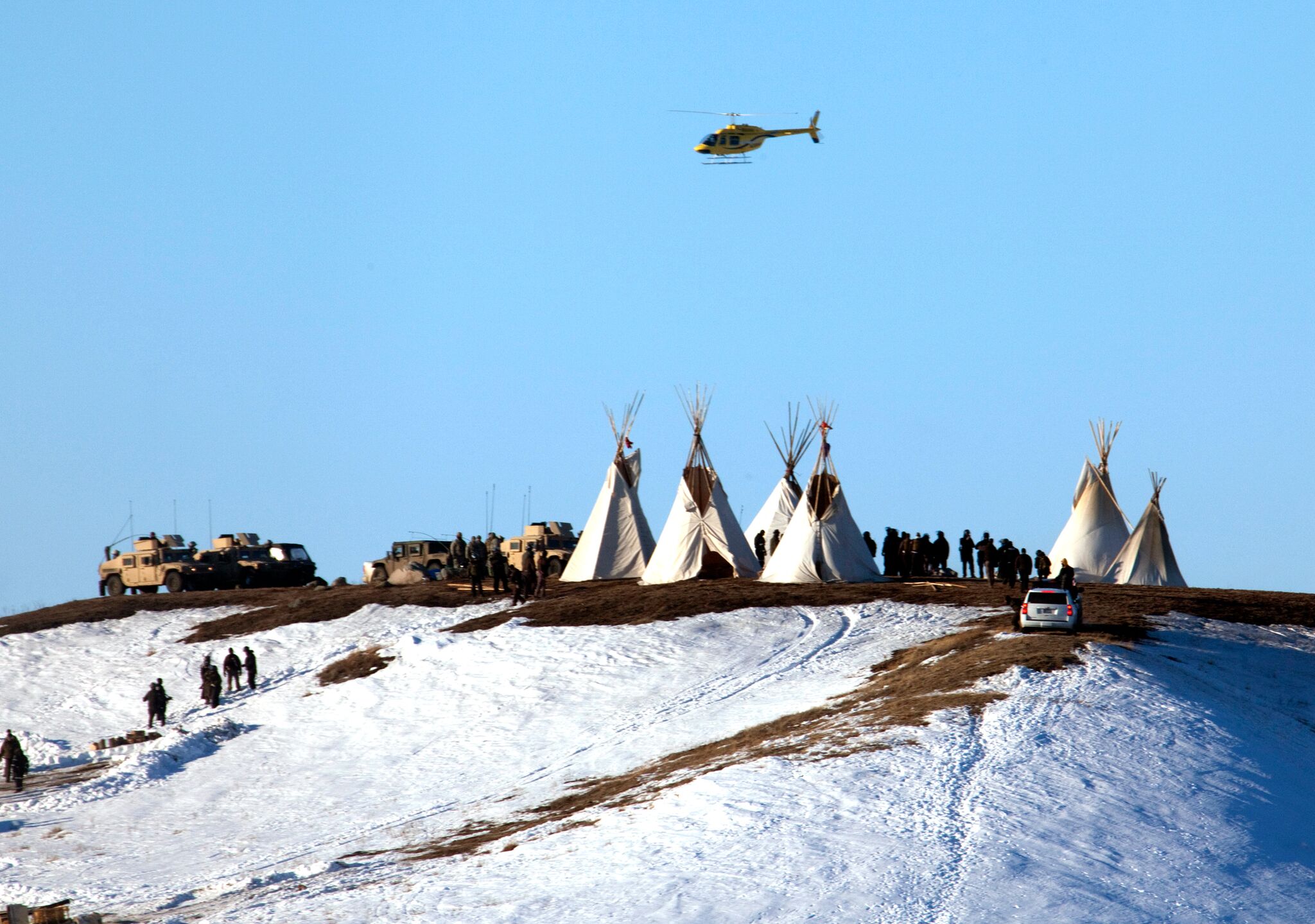 Photo #3: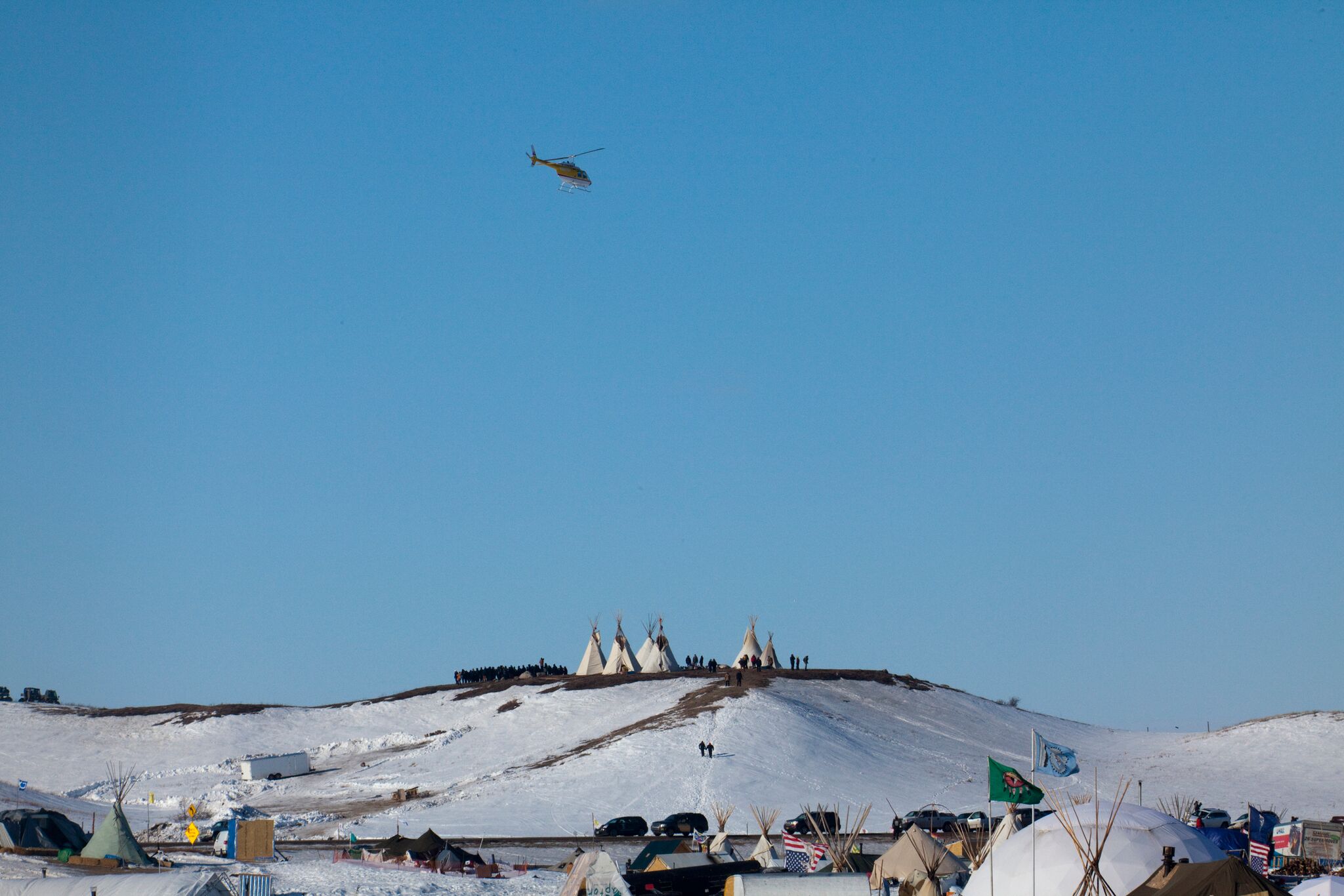 Photo #4: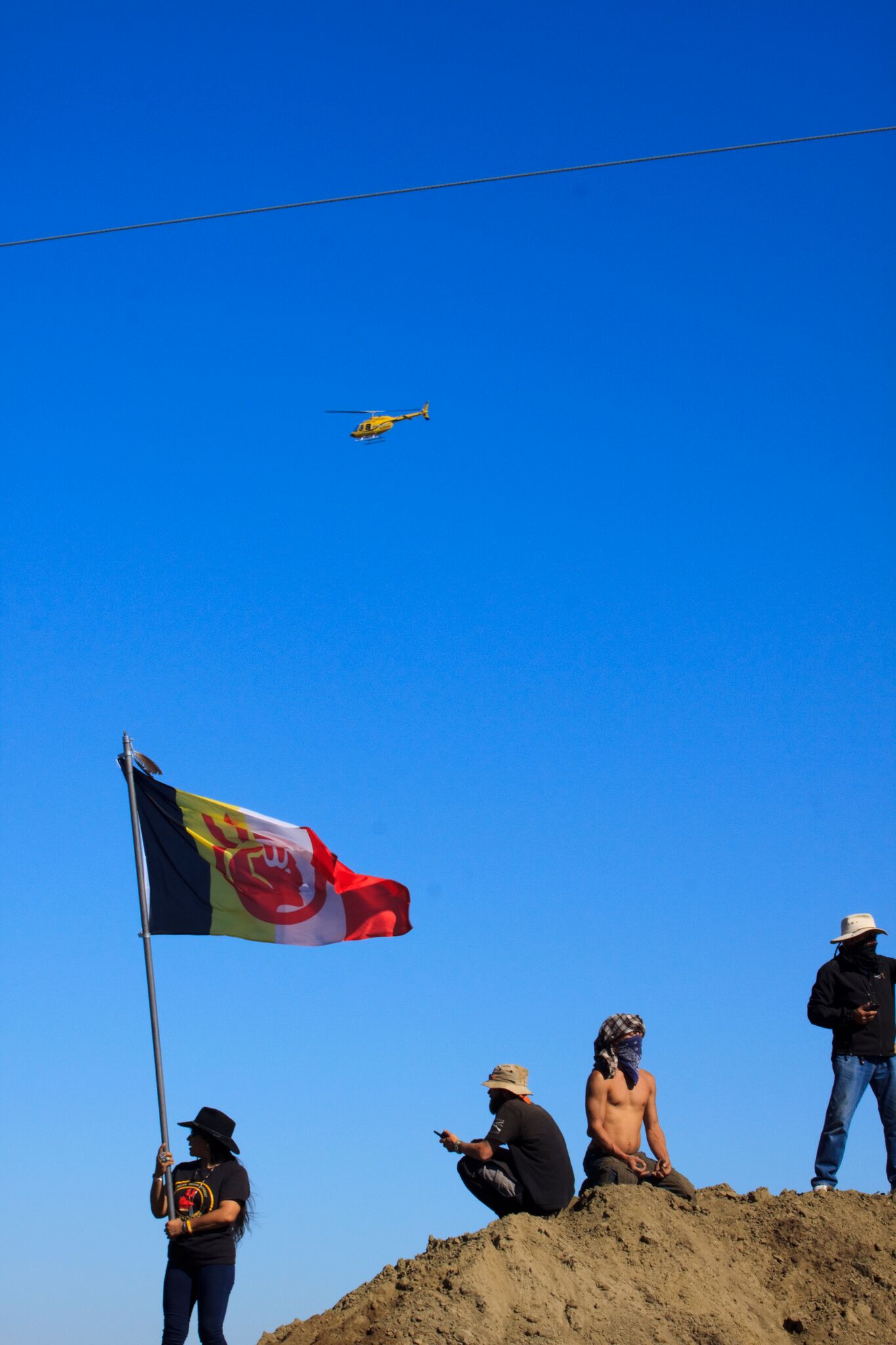 Photo #5: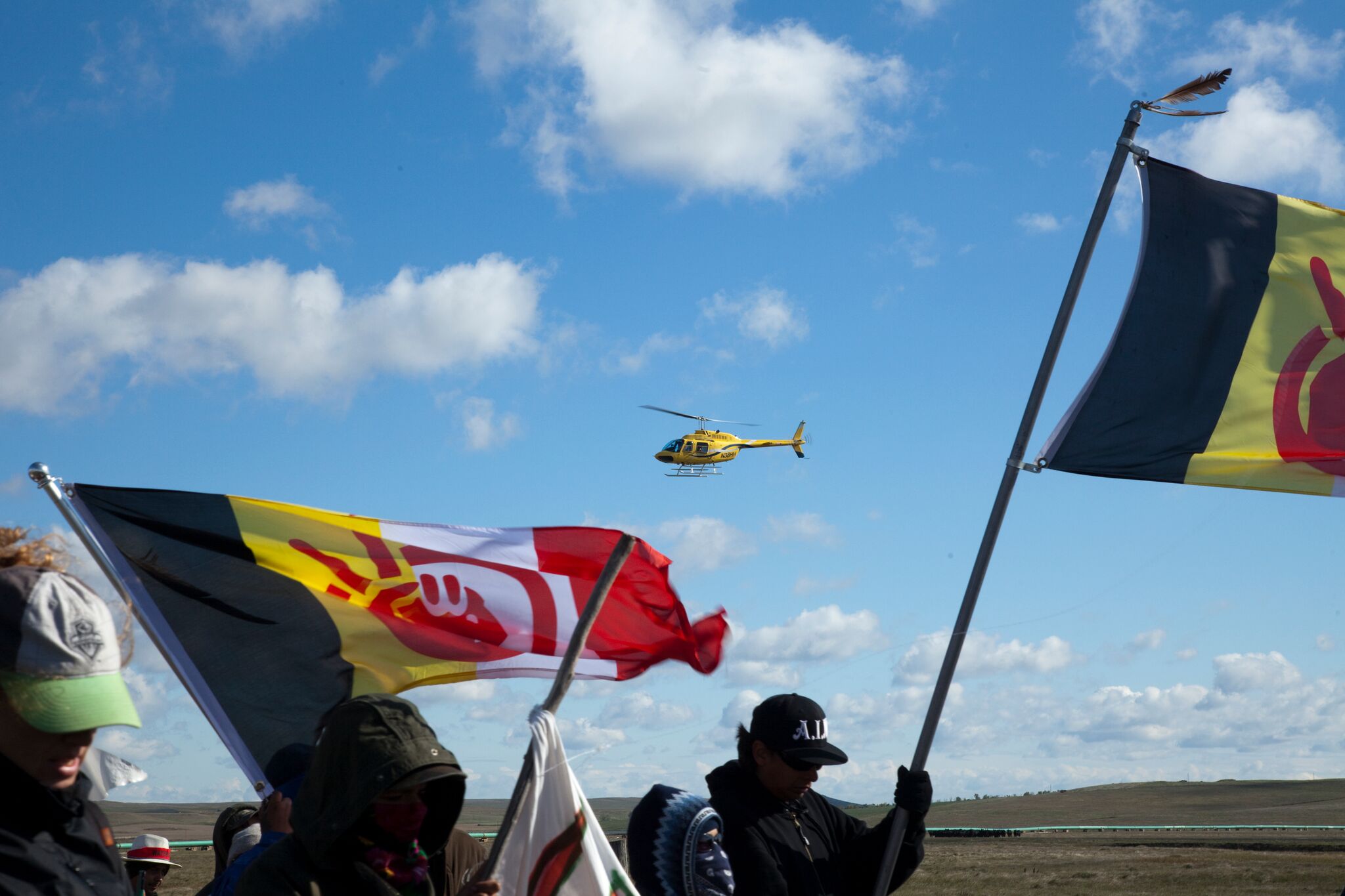 Photo #6: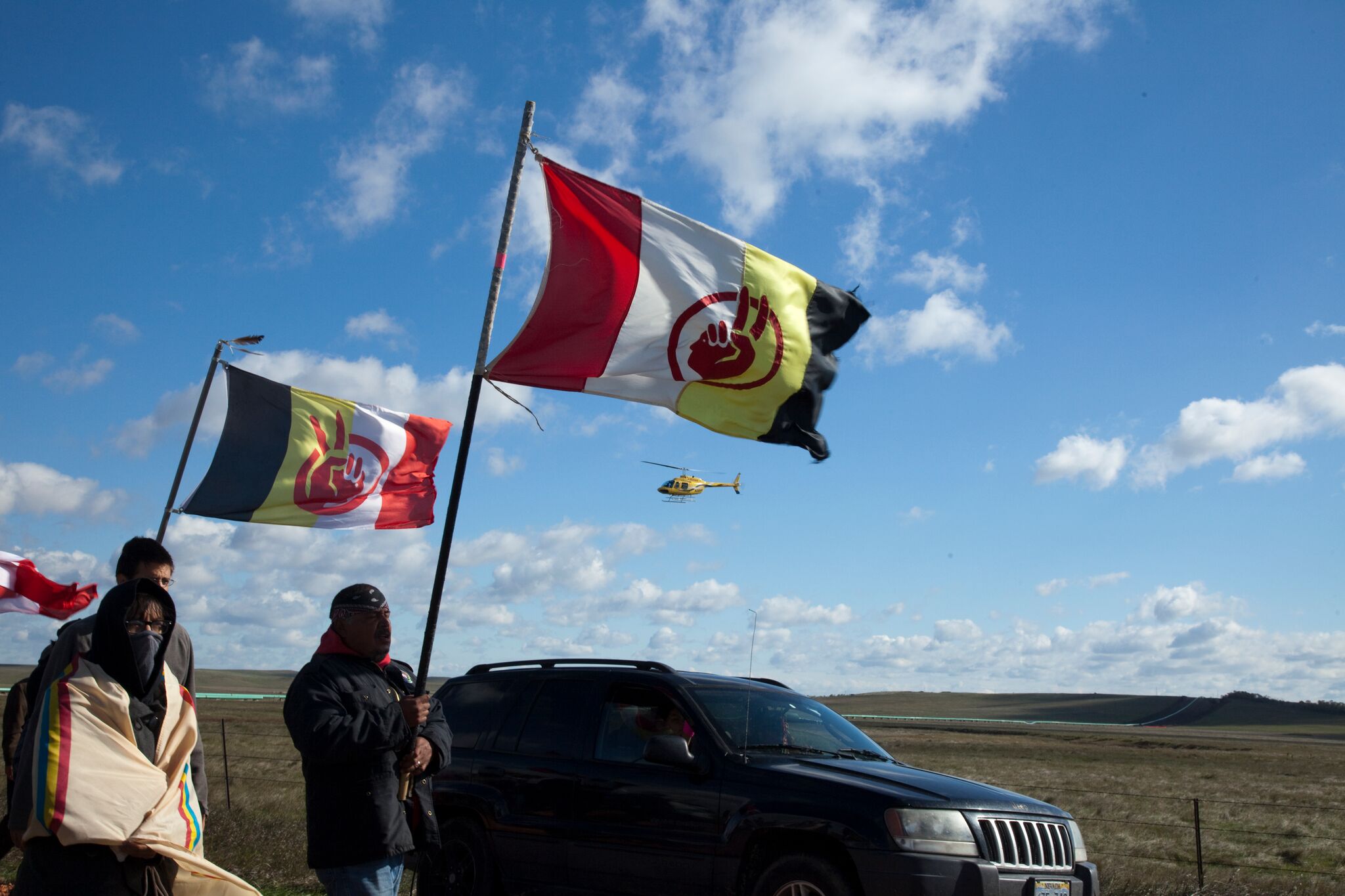 Photo #7: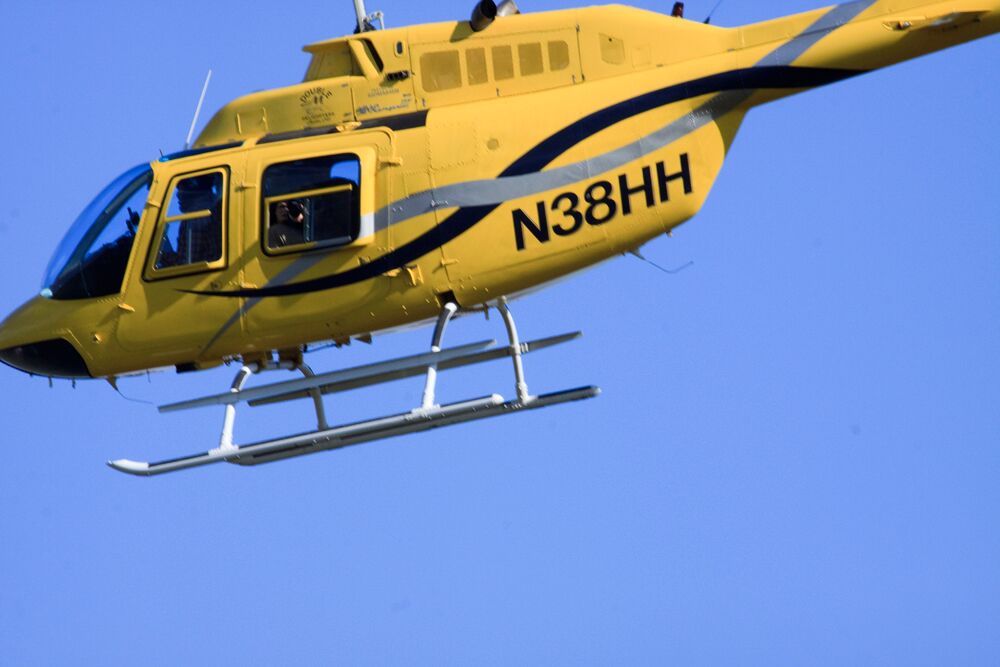 Photo #8: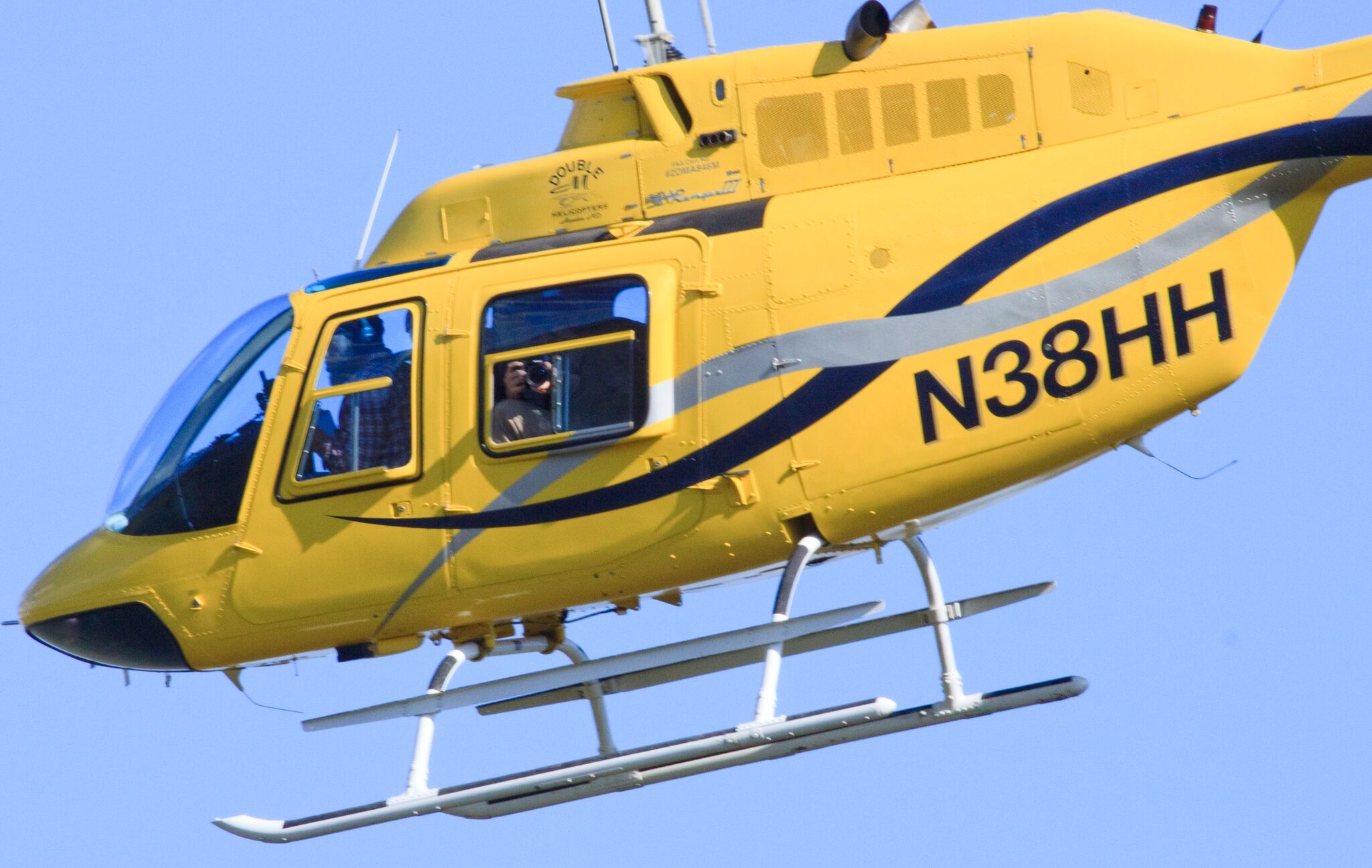 Photo #9:
Photo #10: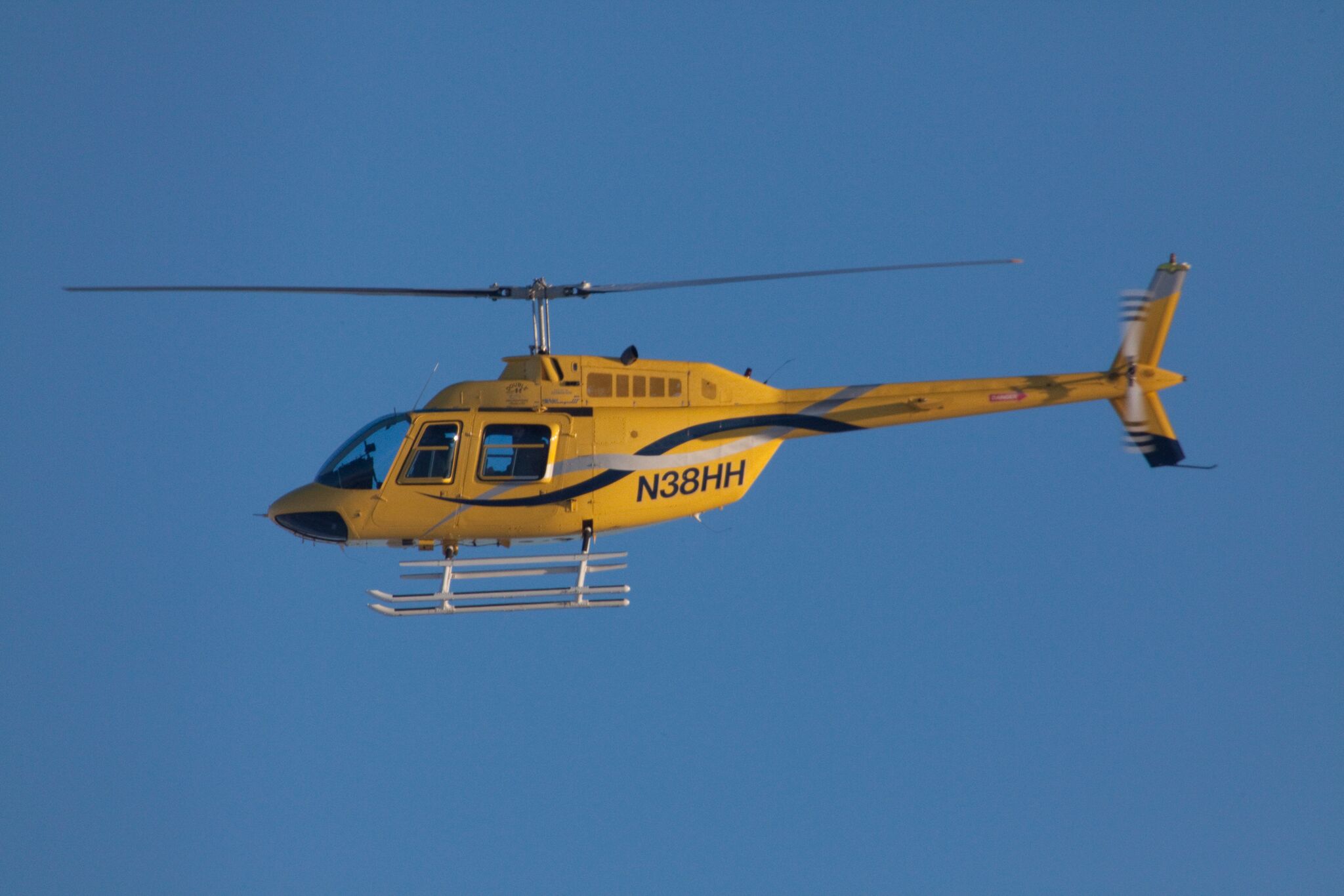 Photo #11: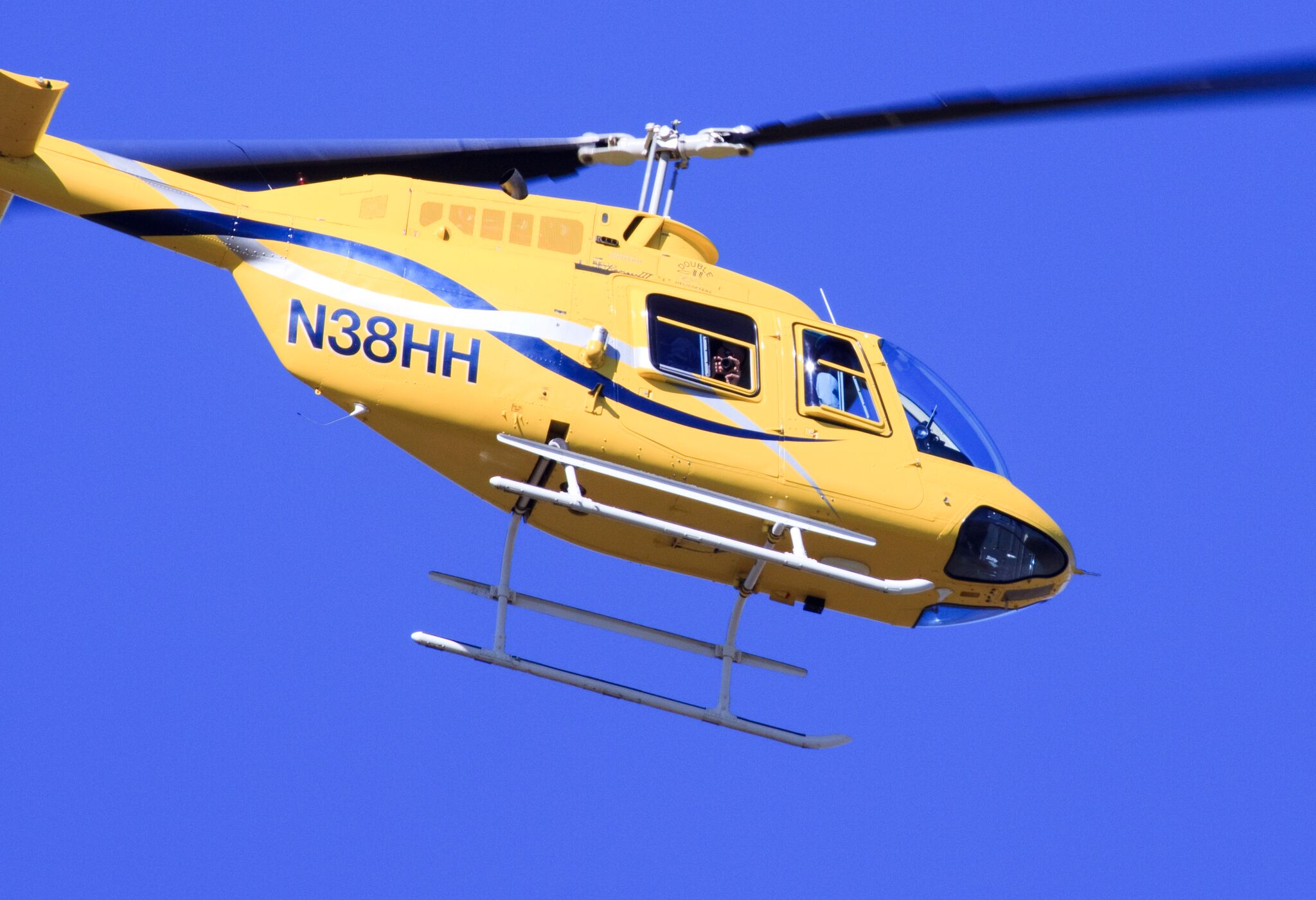 Photo #12: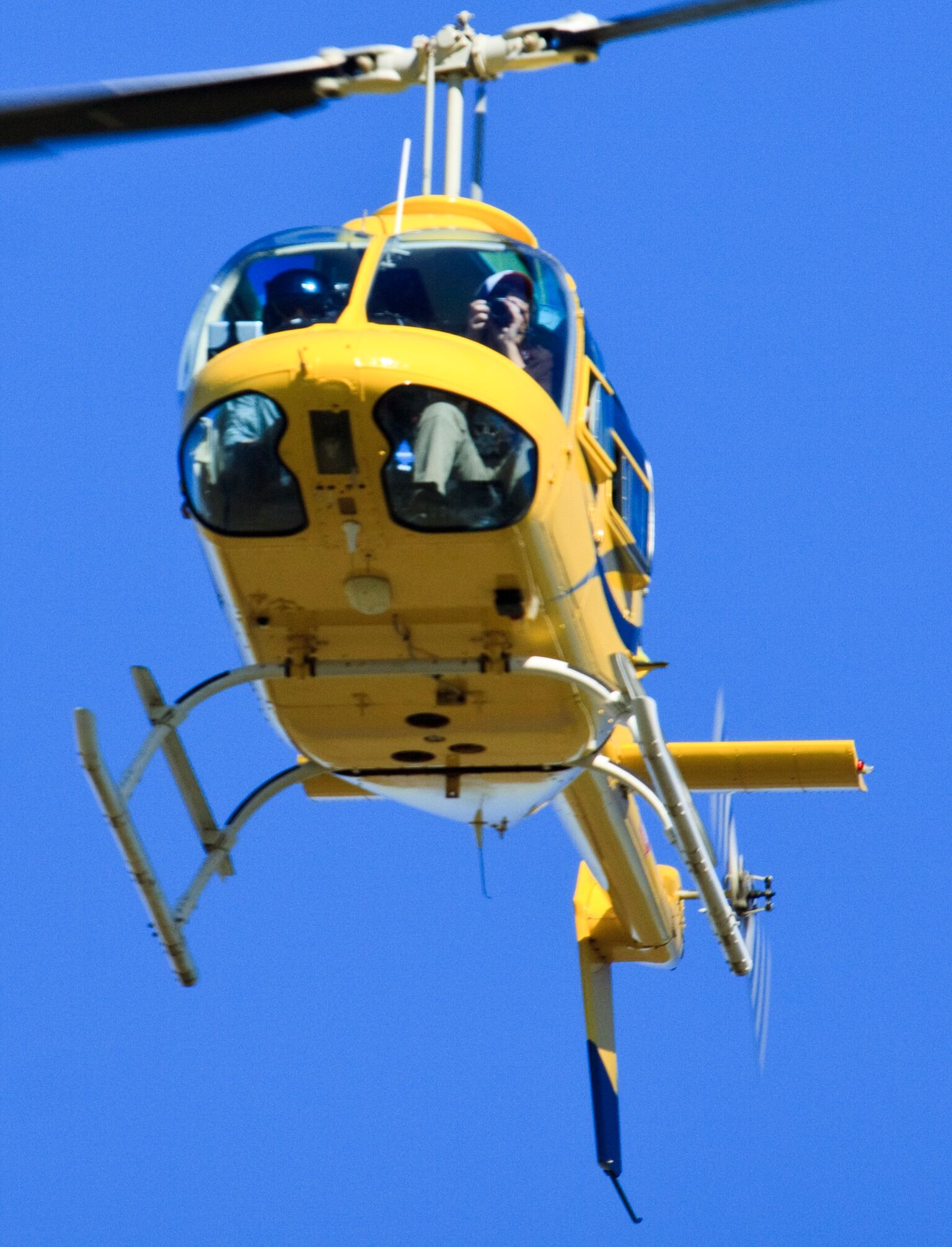 Photo #13:
Photo #14: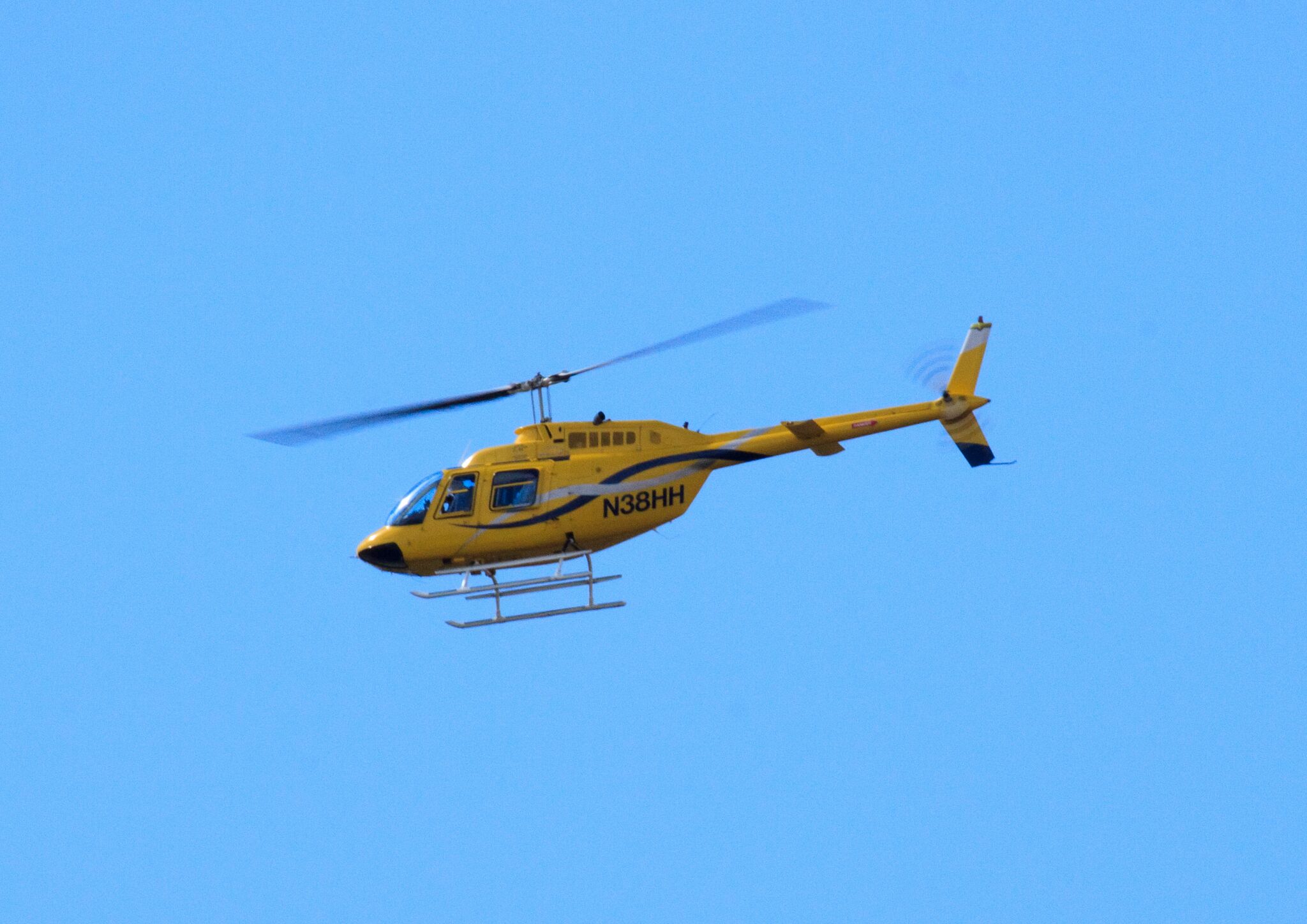 Video #1:
Video #2:
Video #3:
Video #4:
10-23-2017: Yellow Helicopter owned by DOUBLE M HELICOPTER INC flies very low over 1851 treaty camp.
Video #5:
Photo #15:
Photo #16: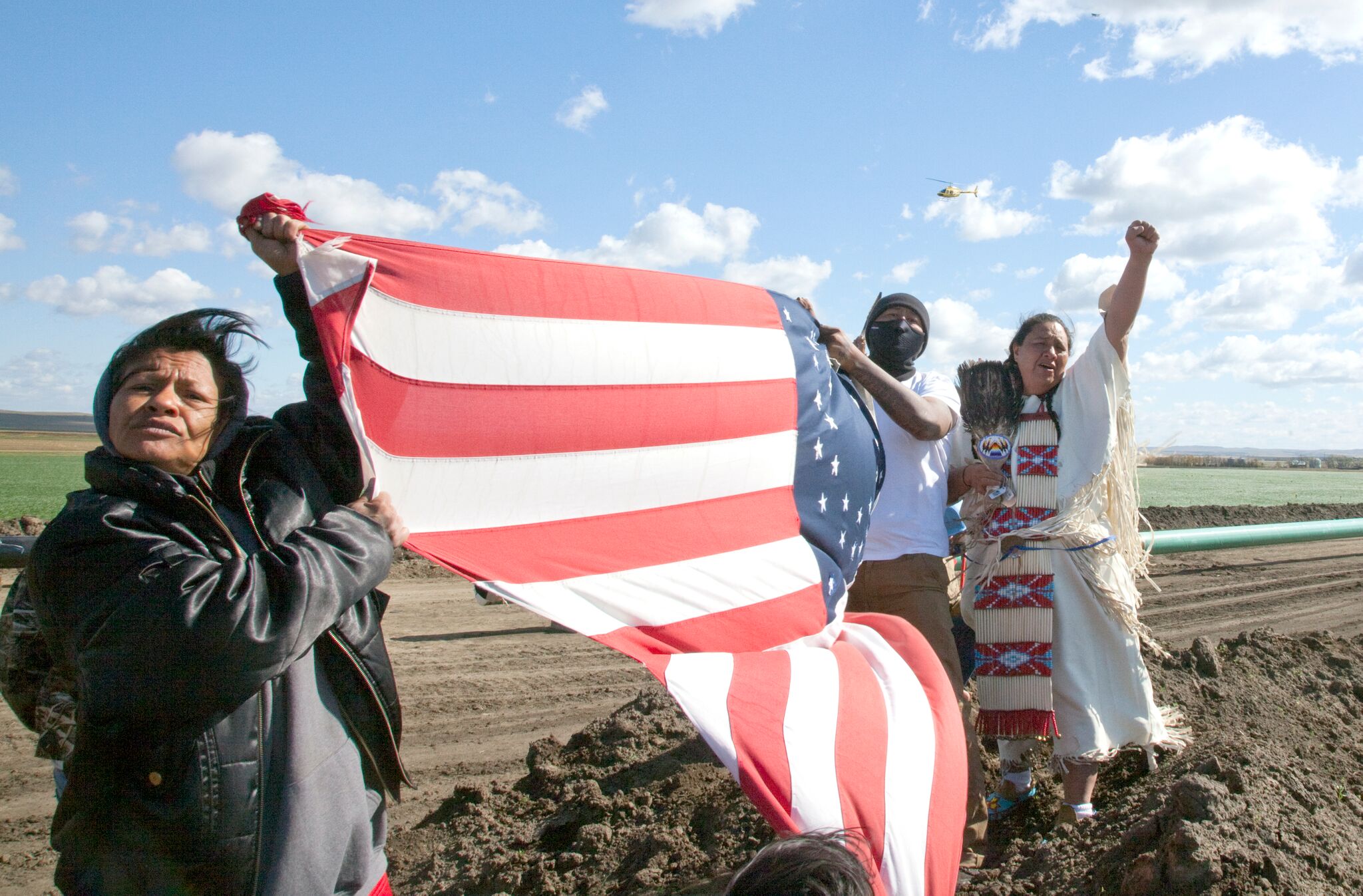 Photo #17: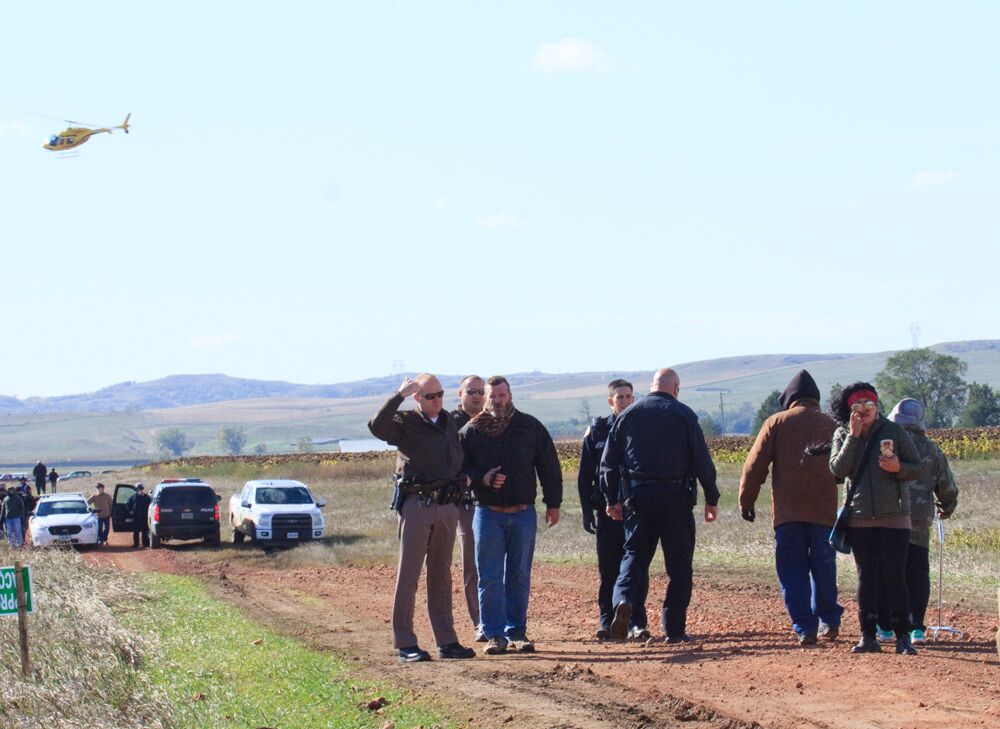 Photo #18: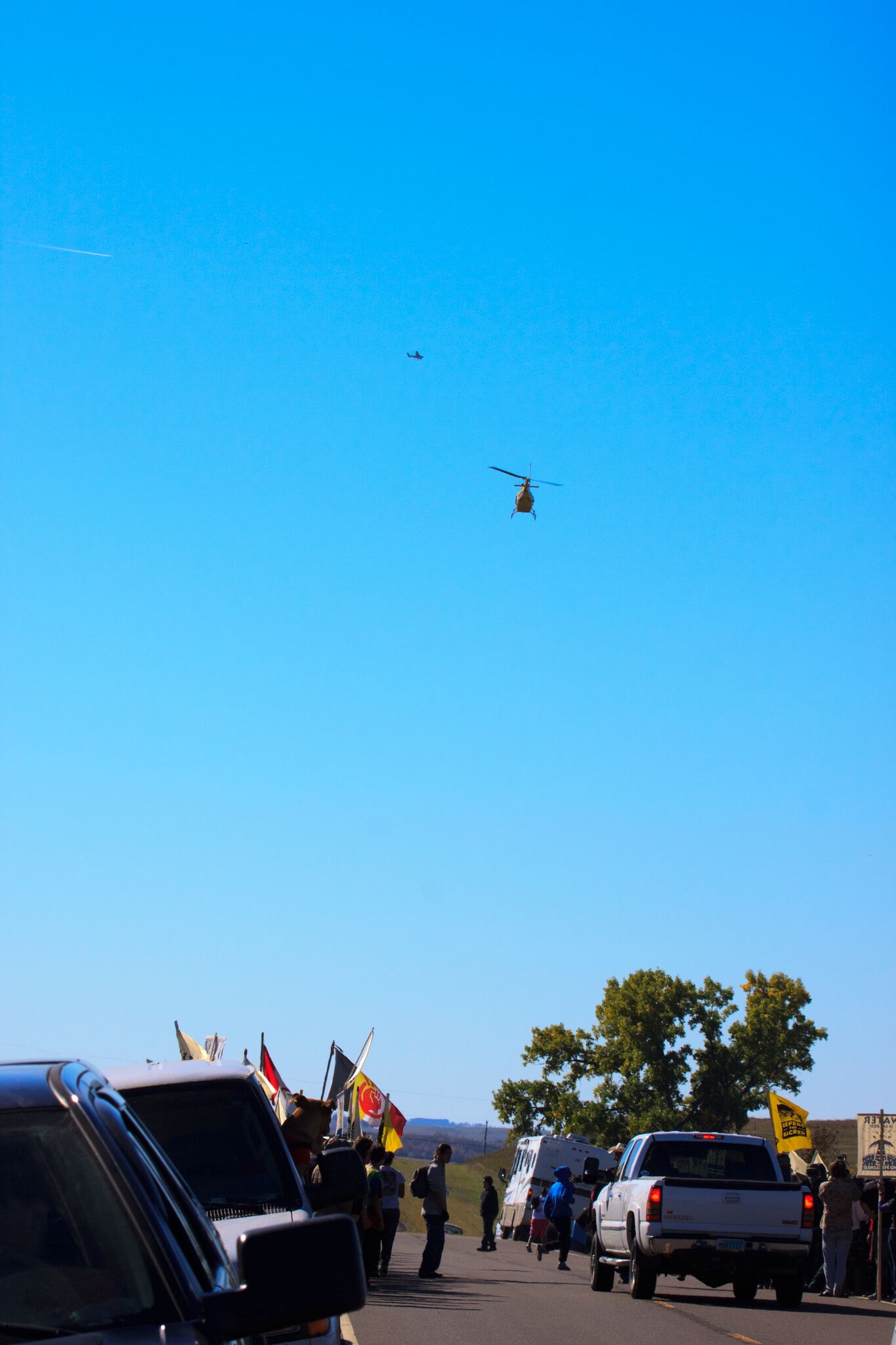 ***********************************
Back to The Aircraft that Haunted Standing Rock
Where You At Standing Rock? Write Your Testimony.
***********************************
This website is being compiled by Wild Willpower.

***********************************
Special thanks to www.NoDAPLarchive.com for all your hard work helping to compile the archive.
Above graphic utilized respectfully from Medicine Man (Pinterest) in accordance with Fair Use.