On February 1, 2017, seventy six Water Protectors were arrested on charges of:
On February 17, 2017, a judge dismissed criminal trespass charges against three pipeline protesters, citing that at least one of the following two elements are required in order to prove (prosecute) a criminal trespass:
The land must be posted (i.e. with a sign).

The [alleged trespasser] must be asked by an authorized person to leave. [2]
Besides the fact that even the State of North Dakota recognizes that the land where Last Child's Camp was located is "unceded Indian territory" [3], neither of the aforementioned requirements for proving a criminal trespass were met.
Learn About Wrongful Evictions
Related Articles:
2-1-2017: Washington Times, "Authorities arrest 76 Dakota Access pipeline protesters for camping on private property; arrests now total to 696" by Valerie Richardson
2-2-2017: HPR, "Dozens Arrested at Last Child's Camp" by C.S. Hagen
Water Protectors at Last Child's Camp were wrongfully evicted by North Dakota state & local law enforcement officials. Photo & footage by John Wathen: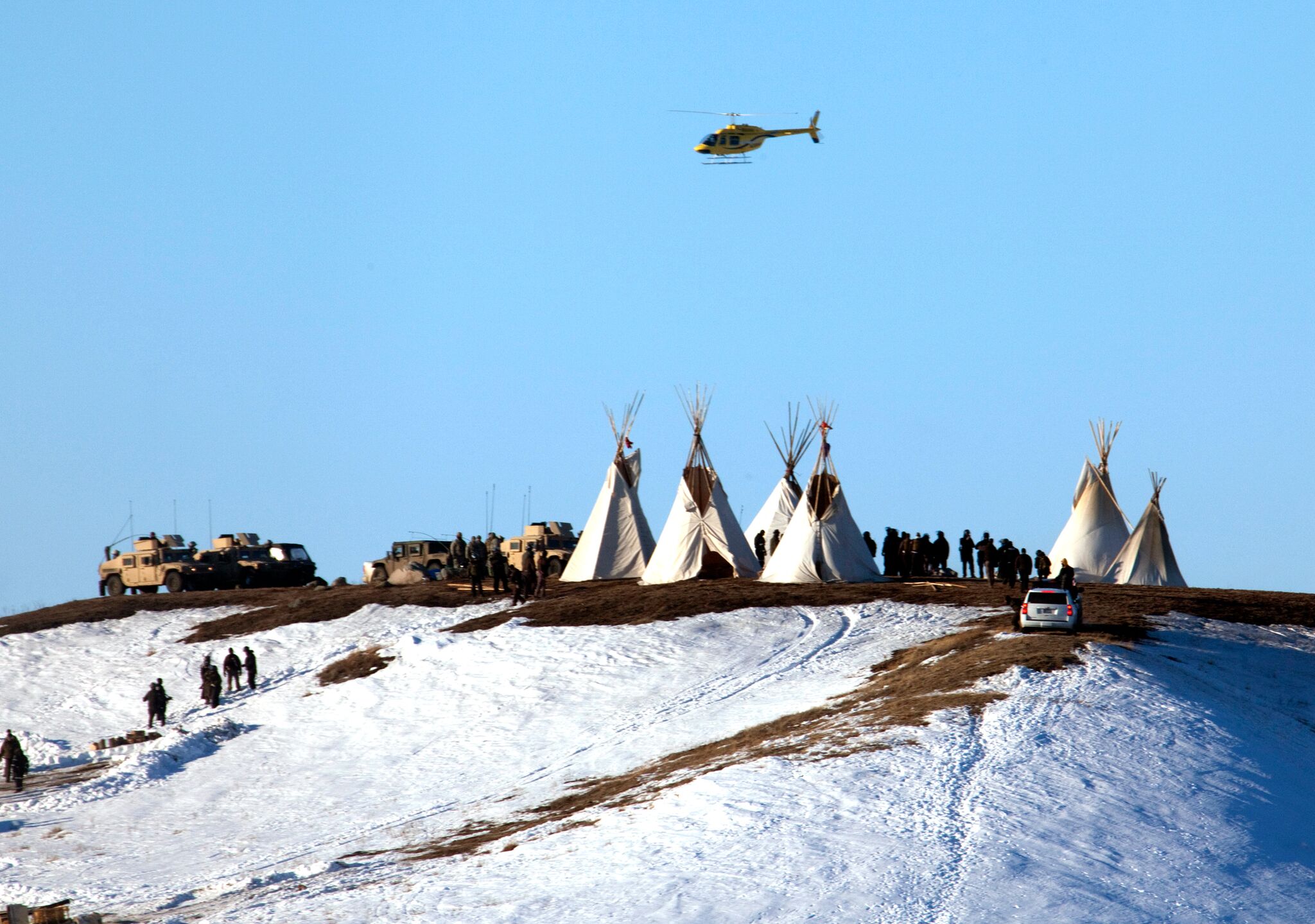 Video #1:
Last Child Camp Cleared, yellow helicopter owned by DOUBLE M HELICOPTERS INC flies overhead:
Video #2:
Video #3:
More Related Articles:
2-5-2017: Los Angeles Times, "Journalist faces charges after arrest while covering Dakota Access pipeline protest" by Sandy Tolan
2-6-2017: Jezebel, "Journalist Charged With Criminal Trespass and Rioting While Covering Latest North Dakota Pipeline Arrests" by Anna Merlan
3-31-2017: "Chase Iron Eyes Pleads Not Guilty to Inciting a Riot & Trespassing; Faces Five Years if Convicted" by Levi Rickert
11-3-2017: Bismarck Tribune, "Iron Eyes Case Digs Deep" by Tom Stromme
***********************************
Where You At Standing Rock? Write Your Testimony.
***********************************
This website is being compiled by Wild Willpower.

***********************************
Special thanks to www.NoDAPLarchive.com for all your hard work helping to compile the archive.
Above graphic utilized respectfully from Medicine Man (Pinterest) in accordance with Fair Use.
References: